<<

Schedule for Sun Dec 21, 2014 >>
Sun Dec 21, 2014
Class
Instructor

Workshops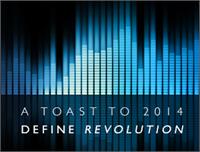 A Toast to 2014: Revolution Donation Ride

with

Abby

Dewald
Next held on Sun, Dec 28, 2014 at 11:00 am - 12:00 pm
This
enrollment
runs from Sun Dec 28, 2014 - Sun Dec 28, 2014
It's going down! We're yelling timber! From Pharrell to Iggy and Lorde in between, 2014 was a great year in music! It was all about that bass and being drunk in love. Finish out the year with a DEFINE revolution ride set to the top tunes of 2014. Come in like a wrecking ball and let it go for this one-hour ride combining principles of isometrics with cardio blasting, high intensity fun. Afterwards, raise a glass to a great class and year with a champagne toast. (We're so fancy, you already know.)
All proceeds will benefit The Children's Home to provide education and therapeutic treatment for children and their families facing social, behavioral and learning challenges.
Suggested Donation of $20.
Learn More
Join the DEFINE Oakley Facebook community

for news, events, and more about the studio and instructors.

Find Us >>
Announcements:
DEFINE:Oakley App

Grab your smart phones and download our FREE studio app to help sign in, cancel class or buy packages in a jiffy!


DEFINE kids
We offer child care during the morning classes and can be found on the schedule under DEFINE kids.
Private Events
Did you know we offer in studio private events and classes? Whether you're a bride or an executive, email oakley@definebody.com for more information. A customized playlist, champagne toast…whatever you want we can do!
Client Feedback?
Do you have questions, comments or helpful tips for DEFINE: Oakley? We'd love to hear from you! Email oakley@definebody.com with your suggestions or complete a comment card in studio.

Inclement Weather
Follow us on Facebook, Twitter or Instagram to hear about class cancellations for when the polar vortex strikes this winter.

Make DEFINE: Oakley your New Year's REVOLUTION!
Are you ready to find your best self in 2015? We have incredible monthly discounts for all packages. We also have adorable gift cards that make great stocking stuffers! Call the studio for more information 513-351-SPIN