<<

Schedule for Mon Nov 24, 2014 >>
Mon Nov 24, 2014
Class
Instructor

Workshops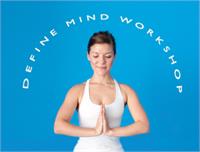 Peace of Mind

with

Lauren

Pax
Next held on Sat, Dec 6, 2014 at 11:00 am - 12:30 pm
This
enrollment
runs from Sat Dec 6, 2014 - Sat Dec 6, 2014
Discover complete tranquility in this 2-part workshop. In the first 60 minutes, instructor Lauren Pax will guide you through movements to help you gain flexibility, repair sore muscles and refresh the body, all while melting away stress. With the help of our silver Yamuna balls, you will relieve tightness in the hamstrings, hips, shoulders and more to free the body of restrictions and eliminate tension for a more-balanced you. Perfect for all athletes, especially runners. Plus, you'll see improved performance by your next DEFINE Body or Rev class.

Following the 60-minute session, Lauren will share the importance of non-toxic, healthy living and give recommendations for safe and effective personal care and cleaning products for you and your entire family. Perfect for those with allergies, sensitivities and interest in holistically healthy living.

After this workshop, you'll leave feeling more aware of your body and the ingredients in your everyday products for overall peace of mind.


$25
$15 for all auto renew clients
Learn More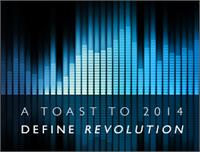 A Toast to 2014: Revolution Donation Ride

with

Mikel

Quast
Next held on Sun, Dec 28, 2014 at 11:00 am - 11:45 am
This
enrollment
runs from Sun Dec 28, 2014 - Sun Dec 28, 2014
Close out your 2014 and this season of giving with DEFINE: Oakley!
It's going down! We're yelling timber! From Pharrell to Iggy and Lorde in between, 2014 was a great year in music! It was "all about that bass" and being "drunk in love." Finish out the year with a DEFINE revolution ride set to the top tunes of 2014. Come in like a "wrecking ball" and "let it go" for this one-hour ride combining principles of isometrics with cardio blasting, high intensity fun.
Afterwards, raise a glass to a great class and year with a champagne toast. ("We're so fancy, you already know.")
Learn More
Join the DEFINE Oakley Facebook community

for news, events, and more about the studio and instructors.

Find Us >>
Announcements:
A Gift for DEFINE: Oakley Clients
Show your DEFINE: Oakley package or retail receipt and receive 10% off of any service at ALBA Beauty Studio or Cincy Style Bar. October only.
DEFINE kids
Our movement-based workshops for children, DEFINEkids, will have new hours beginning in October. Please check the schedule before making a reservation.
Free Friend Fridays
Bring a friend to class any Friday in October and they attend with you for FREE! One free visit per friend only.
Get Your Groupon
October is the last month to purchase our $99 Groupon deal! Click HERE for details.
Private Events
Did you know we offer the studio for private events and classes? Whether you're a bride or an executive, email oakley@definebody.com for more information.
Policy Changes
As of October 1, cancelations must be made 5 hours prior to class start time or a $10 cancelation fee will occur.
Please be mindful of your fellow classmates and instructors by arriving on time for class and not leaving before the class is complete. For your safety, clients will not be allowed in class once the door has been shut.
Got Feedback?
Do you have ideas for DEFINE: Oakley? We'd love to hear from you! Email oakley@definebody.com with your suggestions or complete a comment card in studio.